Smith Upper Cervical Chiropractic
★★★★★
Mar 05, 2018
Very helpful treatment!
★★★★★
Feb 27, 2018
Friendly, fast and excellent care. I recommend Smith Chiropractic to anyone seeking professional well planned chiropractic treatment.
★★★★★
Feb 21, 2018
Awesome customer service; and Dr Smith is extremely knowledgable & it's evident that he truly cares about his patients.
★★★★★
Feb 20, 2018
The most kind, compassionate, knowledgeable Dr. & office staff Ever!!! You deserve an A ++++ !!!!!! 👍👍🤗
★★★★★
Feb 08, 2018
From the initial appointment to the scheduled visit it has always been fantast. I have been a patient of Dr Smith since Dr Kuhn retired five plus years ago. He was my savior as he got me through college and working two jobs of forty hours a week each. That being said I have come into my older days with more aches and pains than before but Dr Smith has kept me going strong. I couldn't be happier with your wonderful actions and caring service.
★★★★★
Feb 06, 2018
Dr. Smith is great in explaining what he is doing and why. No pain at all when there needs to be an adjustment. After adjustments the body can regain health since the nerve signals are no longer blocked. Total endorse Dr. Smith as an upper cervical chiropractic practitioner. He is honest and the very best in his field.
★★★★★
Feb 06, 2018
Dr. Smith and his office staff are amazing, caring and friendly! Love going here! Dr. Smith is a miracle worker!
★★★★★
Feb 06, 2018
Dr. Smith has helped me get my health back. Before seeing him I was struggling on a daily basis. The office staff is top notch always able to squeeze me in and accommodate my schedule. Thanks again
★★★★★
Feb 06, 2018
Friendly, helpful, positive
★★★★★
Feb 05, 2018
Everyone there is super friendly and knowledgeable! Great experience so far!
---
Montel Williams Personal Upper Cervical Success Story
Montel Williams Personal Upper Cervical Success Story
Good Morning America Reports How Upper Cervical Chiropractic Care Helps to Lower Blood Pressure the Same as Drugs
Upper Cervical Chiropractic on "The Doctors"
Sight Returns After Adjustment
Woman in Wheelchair Saves Lives
Click for the Details in .pdf
---
I Can't Believe What Dr. Smith Did To Me!

5 year old Child Neck curve changes 40 degrees in 4 months. ADHD improves so much, that his teacher says he's one of her best students now. His chronic ear infections are no longer a reoccurring issue and his immune system is built up now that he doesn't catch a cold from every sick person he sees.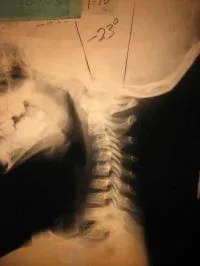 Click Image To View Changes! Amazing!
Accountant with Severe Neck Pain and Debilitating Headaches, suffered for years before discovering Upper Cervical Chiropractic Care.



Click Image To View Changes! Changed his Life!
Female School Teacher. Neck Pain, Depression, Chronic sickness, Headaches, Digestive Problems.



Click Image To View Changes! She can't believe her body's ability to make these changes with such ease!
82 year old Female with Arthritis, Chronic Neck Pain, Sleeping Problems, Low Back Pain, Shoulder Pain radiating down both arms.


Click Image To View Changes! She was totally surprised to see what her body could do, "Even at my age!"
---

Fibromyalgia stealing his life away, Ended with Upper Cervical Care - Tom Walter
With a diagnosis of Fibromyalgia, I suffered sharp pains in my shoulders each morning for several hours. After my adjustment by Dr. Smith with the Upper Cervical method, these pains were gone and have returned only in mild form and only a couple of times in the past two years...My energy started improving and I no longer require the daily nap I used to take.
Upper Cervical Chiropractic Care Shines When Other's Failed - Shannon Hooker:

What a miracle this has been for me. For about ten years, I had pain in my left arm. No matter what I was doing, there was numbness and tingling traveling from my shoulder all the way down my arm into my thumb. I had all kinds of test and scans to see what was wrong. Doctors said I had degeneration of the spine that resulted in a pinched nerve. I tried many forms of therapy including traditional chiropractors, acupuncture, nerve tests, deep tissue massage and medication. Nothing seemed to help. I was desperate and depressed thinking that I was going to have to live with the pain forever.
I was somewhat skeptical, but after a few more days of numbness and tingling I made an appointment. This is when my life changed. Dr. Smith explained many things about the spine and how all the nerves of our body go through the upper spine. After getting adjusted my arm slowly came to life. My sleep is much better. I have more energy and I am more alert. My depression has lifted. I have returned to jogging. The pain and tingling is not there to ruin my life. I couldn't be happier with the way my body is healing. The world needs to know!
Years of Chronic Pain Ended changed after First UC Adjustment - Erika Chong:
Simply put, Dr. Smith saved my life. I lived with chronic pain for over ten years. The severity of the pain was beginning to limit my daily activities and at its worst point, I was unable to sit for more than five minutes without having my body completely shut down on me. I cried for many days, mainly because I felt so hopeless. The prospect of having to live with constantly worsening pain was hard to bear, and worst of all, no one seemed to know what was wrong with me!
One visit with Dr. Smith changed all that. Almost all of my pain dissolved away after the first adjustment and weeks later I am feeling even better. I have found the freedom to live my life to the fullest and for that I am forever thankful. Even beyond the adjustments, Dr. Smith is the most genuine, caring and devoted doctor I know. He is a fine inspiration and I hope he continues his work for many years to come.
Years of Neck Pain Relieved - Jeanne Pontac:
For the first time in years I have relief from neck pain. I saw doctors & several chiropractors but to no avail. With the first adjustment of my atlas I experienced relief. One month later, after my second adjustment, I continued to enjoy a neck free of pain and free from the feeling of compressed discs. My 9-week follow up revealed that the degree of curvature of my neck improved by 4 degrees. I am on my way to recovery and am thankful for Dr. Smith's expertise.
SINUS CONGESTION Clears up with other Discomforts - Rosemary Hall:
My experience with Dr. Roger Smith has been amazing. I have seen a number of what I considered to be excellent chiropractors. Dr. Smith explained his method. It sounded reasonable. My experience was that with the 1st adjustment the sinus congestion I had been suffering cleared immediately completely. My ability to stand & walk (shopping etc.) was dramatically improved. I'm very grateful to have discovered Dr. Smith.
Gall Bladder now Functions and I've had FEWER Colds and Illnesses - Michelle Galles:
I have been under the care of Dr. Smith for one year. In that year I have had fewer colds and illnesses. My previously sluggish gall bladder has been healed and is now functioning well. I have begun to hold my adjustments for longer periods of time. My health overall has improved and all of the little aches and pains I used to endure are gone. Thank you Dr. Smith!
11 Yr old GIRL improves Athletically - Candy Dangerfield:
My name is Candy and I'm age 11. When I go to dr. Smith to get adjusted I feel way better. It improved my abilities to play volleyball and other sports. Whenever I'm sick and go to get adjusted I feel way better.
Migraines & Sickness Reduced Greatly after Years of Pneumonia - Carolyn Ferguson:
I started coming to Dr. Smith because of my friend Paula. I have stayed with Dr. Smith & Kuhn Chiropractic for almost 2 ½ years now. I added three of my children and Dr. Smith has very kindly worked with me on payments and discounts, as my income is low. I used to have regular headaches and since coming to Dr. Smith my headaches are very rare, but even more, I am very happy that I don't get so very sick anymore. I had pneumonia three times and often got very sick for long durations of time. Now, I rarely get sick, except when little children cough or sneeze in my face at work, pre-school, but when I get sick I get well much faster. Thank you.
Rotator Cuff Pain leaves After UC Correction - Shirley VanOrdstrand:
Dr. Smith has helped me a great deal. I had rotator cuff surgery. My shoulder has been so painful I had trouble sleeping. It has been getting better since going to Dr. Smith. I rarely have any pain. My whole body feels better.
Nagging, Chronic Pain is GONE! - Jo Dawson:
After six weeks of treatment my pain is gone! I had resolved myself that this nagging, chronic pain in my neck and shoulders was simply "part of life". Thanks to Dr. Smith's precision Upper Cervical adjustments I am pain free! Many thanks to your mindful approach to the health and well being of your patients.
UC Correction Staves off need for Aleve use from Bursitis and HEALS Chronic Ear-ache - Edith M. Dworak:
I went to Dr. Smith because I had pain in my left shoulder, years ago diagnosed as Bursitis. His adjustments/treatments made it possible for me to stop taking Aleve as prescribed by my doctor.
Also I had a chronic earache (about 4 days per week and severely before or during a Santa Ana wind condition). Doctors had told me that I had scar tissue in my left ear caused by many childhood ear infections and that I'll eventually lose my hearing and there was nothing that can be done for me. Earaches were such a part of me that I forgot to mention them to Dr. Smith when we discussed my medical history. After my first adjustment my earache was gone and hasn't returned for over a year now. A miracle!
---
Dr. Smith and staff are my Go to Chiropractic care when business brings me to CA. I literally will make it a point to swing by their office if they have an opening and I am in S. CA. I live in Co yet. he has helped me keep excellent posture for my crew rowing regattas and given I am in sales and drive too much, use the computer the regular adjustments keep me feeling healthy and strong for working out.